Yun`Nan Jin`Ning has increased the ex-work price from CNY16500/mt to CNY17000/mt. Withered water period is coming, the price of yellow phosphorous has stepped in to the rising trend in the following months.
Related phosphorous products that will be affected at the cost:
Tetrakis (hydroxymethyl) Phosphonium sulfate (THPS)
Tributyl Tetradecyl Phosphonium Chloride (Counterpart for Bellacide 350), CAS # 81741-28-8
1-Hydroxy ethylidene-1,1-diphosphonic acid (HEDP), CAS # 2809-21-4
Aminotri(methylene phosphonic acid) (ATMP), CAS # 6419-19-8
Diethylenetriamine penta(methylenephosphonic acid), CAS #15827-60-8
2-Phosphonobutane-1,2,4-tricarboxylic acid (PBTC), CAS # 37971-36-1
2-Hydroxy Phosphonoacetic Acid, CAS # 23783-26-8
(Ethylene-dinitrilo)-tetramethylene phosphonic acid Na salts, CAS # 1429-50-1
Bishexamethylene triamine pentamethylene phosphonic acid, CAS # 35657-77-3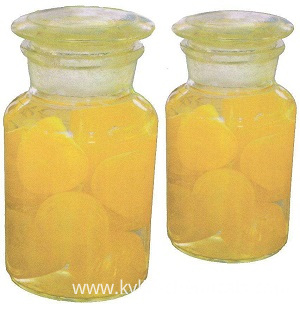 Kylin Chemicals Co., Ltd.
Business Type:Distributor/Wholesaler , Manufacturer , Trade Company
Product Range:Adhesives & Sealants , Organic Acid , Painting & Coating
Products/Service:Epoxy Curing Accelerators , Glutaraldehyde CAS 111-30-8 , Analogue of Sokalan PA25 CP7 , Polyacrylamide , Didecyl Dimethyl Ammonium Chloride , Potassium Monopersulfate CAS 70693-62-8
Certificate:ISO9001 , ISO14001 , OHSAS18001 , FCC , FDA , MSDS , REACH , Test Report
Company Address:RM.1908, No. 398-1 Tongjiang Road, Xinbei District-213022, Changzhou, Jiangsu, China
Previous:
The most critical "Cease-working Order" come into force on 15.11.2017, covering 2 + 26 cities.
Next:
Under the high pressure of emission restrictions, the daily output of yellow Phosphorous dives suddenly, and the market price is rebounding soon.