KylinTherm THPN
Synthetic Heat Transfer Fluids, equivalent to DOWTHERM RP
KylinTherm THPN is Diaryl Alkyl high-temperature synthetic heat transfer fluid developed for use in applications require liquid phase heat transfer. It has a relatively broad operating temperature range of -20°C ~ 350°C.
Advantages & Benefits
KylinTherm THPN is one of the best high-temperature tolerance liquid phase heat transfer fluid, provides excellent high temperature stability, can serve the maximum operating temperature upto 350°C in liquid phase. It has excellent anti-coking properties, can maintain its performances under repeated cycles of cooling and heating.
KylinTherm THPN is pumpable at low-temperature, can be easily started up at low temperature.
KylinTherm THPN has low degrading rate, primarily degrades to low molecular weight material. This provides the advantages of high cleaness, longer fluid life, reduced fluid makeup requirements, less system downtime, lower fluid and maintenance expense over the life of the heat transfer system.
KylinTherm THPN is suited for use in the applications of non-pressurized or low pressure liquid phase systems, including polyester, nylon, and other synthetic fiber processing facilities.
Components Information
Mixture of 1,2,3,4-Tetrahydro-5-(1-phenylethyl)naphthalene, CAS NO. 60466-61-7 and
1,2,3,4-Tetrahydro-6-(1-phenylethyl)naphthalene; CAS NO. 6196-98-1
Typical Values
Appearance: Colorless Transparent Liquid
Component: Diaryl Alkyl
Moisture Content / (mg/kg): 40
Flash Point / °C: 192
Auto Ignition Temperature / °C: 390
Pour point / °C: -30
Density (20°C) (kg/m3): 1026
Total Acidity / KOH (mg/g): 0.01
Carbon Residue %: 0.01
Distillation Range 2% / °C: 330
Kinematic Viscosity (mm2 /s) @ 0°C: 227
Kinematic Viscosity (mm2 /s) @ 40°C: 14.8
Kinematic Viscosity (mm2 /s) @ 100°C: 2.8
Average Molecular Weight: 236
Coefficient of Thermal Expansion (300℃) / ℃: 0.000952
Heat of Combustion / (kJ/kg): 40194
Pseudocritical Temperature / ℃: 575
Pseudocritical Pressure / bar: 20
Pseudocritical Density / (kg/m3): 3.4
Optimal Applicable Temperature Range / ℃: -20-350
Maximum Operation Temperature / ℃: 350
Maximum Liquid Film Temperature / ℃: 380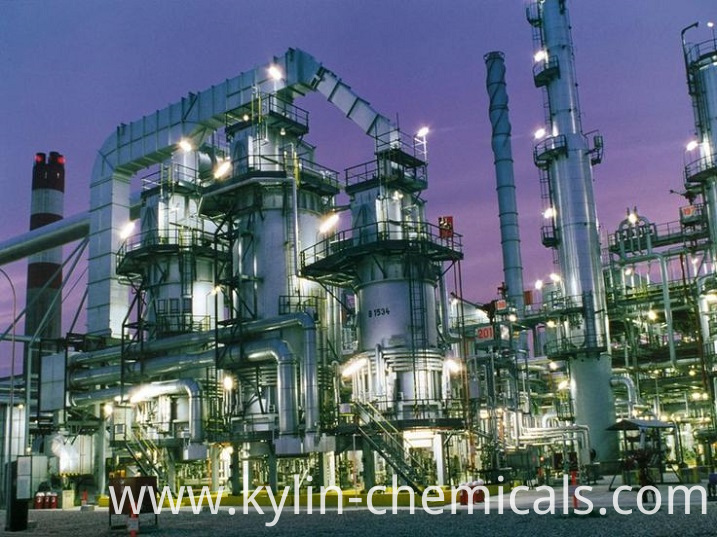 Looking for ideal Dowtherm RP Manufacturer & supplier ? We have a wide selection at great prices to help you get creative. All the CAS 60466-61-7 are quality guaranteed. We are China Origin Factory of Heat Transfer Fluids. If you have any question, please feel free to contact us.
Product Categories : Aromatic Hydrocarbons & Specialties